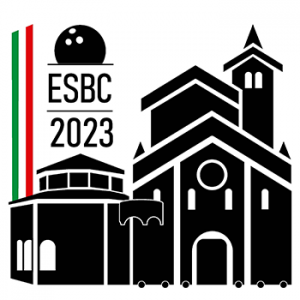 THE ORGANIZING COMMITTEE
OF 30TH EDITION
EUROPEAN SENIOR BOWLING CHAMPIONSHIP
ESBC 2023 – BOLOGNA
WELCOMES
ALL THE ATHLETES AND THEIR COMPANIONS
[pt_view id="52df105wmq"]
TOURIST DISTRICT BOLOGNA-MODENA
As Councillor for tourism and sports events of the Municipalities of Bologna and Modena and on behalf of the Metropolitan City Council, I have the great pleasure and honour to welcome all participants, and their companions, to the 30th European Senior Bowling Championship which will be held in Bologna and Modena from june 24th to July 2nd 2023.
Only 4 years later the other successfull Championship of 2019 and the third time after 2015, we will host again this important event and it witnesses that our city and region are always friendly and hearty welcoming and hosting!
We thank you all for the demonstration of deep love to Bologna!
Bologna surely will enchant you once again with its culture, art, architecture unique in the world, the warm atmosphere and colour!
The oldest university in the western emisphere, hundred thousands students from every country of the world, the scenography of its 42 kms of "Portico"- awarded last year by Unesco Humanity Heritage -, the best preserved historical center, museums, churces, monuments, the amusing way of life and the famous gastronomy, the modern sport centers, the location and the great network of transportation (highspeed trains, airport, highways)… all this and much more is Bologna!
We are very proud and happy to share with you for some days our wonderful town.
We wish you to enjoy your stay and your tournament!
Benvenuti!
Mattia Santori
President – Tourist District Bologna-Modena